The 12:37 is one of those podcasts I got recommended to me at some point, and so then I added to my library on Spotify–but just never really got around to until a few weeks ago, when I finally got up to date with The Penumbra Podcast and was looking for something new to listen to. But I'm so glad I did.
It follows Nora, a twentysomething girl who accidentally boards a time-travelling train on her way home from work. But there's a larger plan afoot, and also yet another evil corporation who is actually manipulating everyone, which I'm totally here for. There's found family, and a really cute romance, and it's just so good.
I really appreciate how depression is handled about, as well as taking medication for it. You can tell that there was a lot of care put into the way they wrote it, and as someone who takes meds, and experiences depression, it hits home. Also, the representation is amazing, and it makes me so happy! If you're looking for diverse media, you really can't beat podcasts.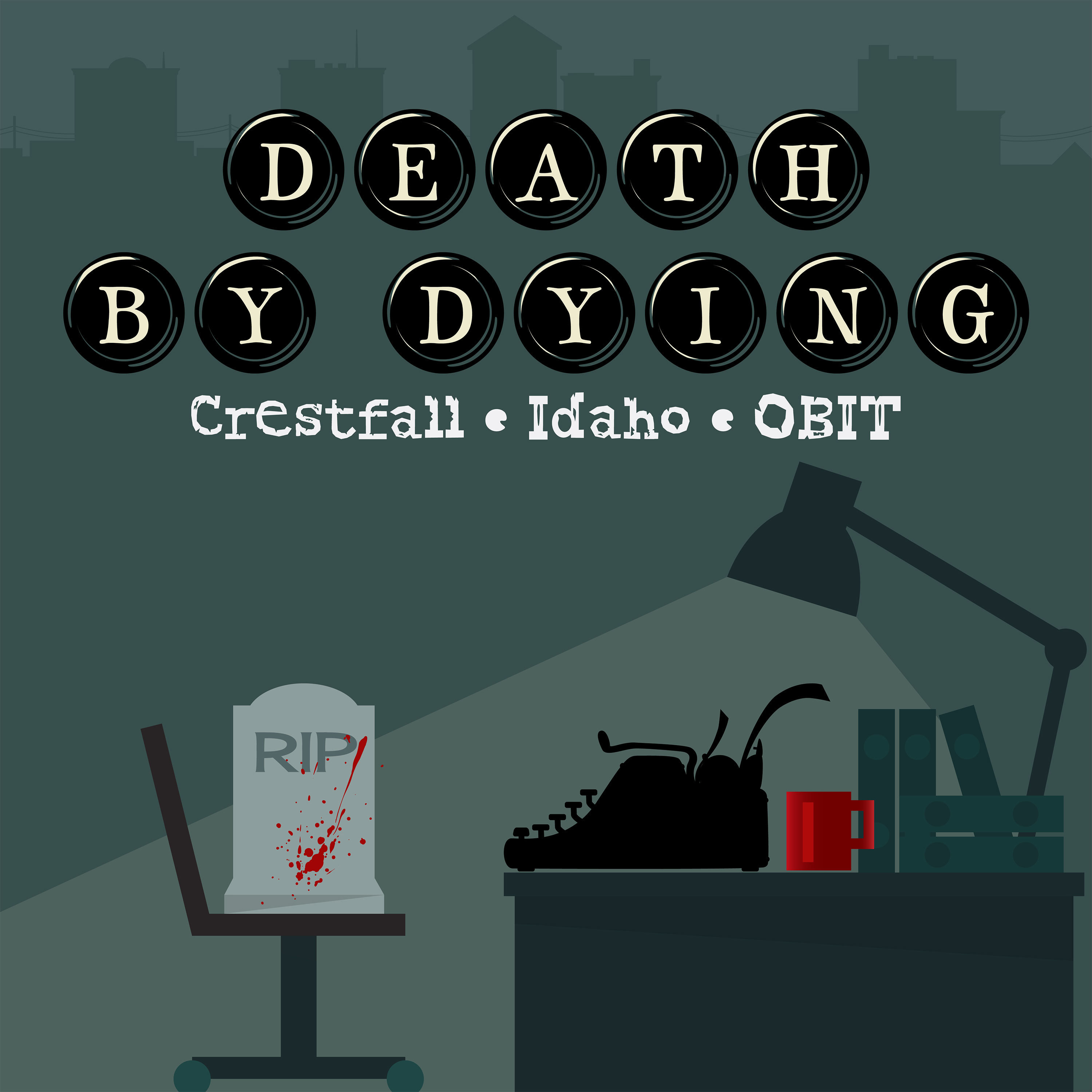 I've probably said this before, but I love how you can listen to podcasts while doing other things. With a book or TV show, you have to pencil out a whole part of your day to watch/read, but podcasts can conveniently be listened to while I'm working, or while I'm on the bus, or doing schoolwork, or whatever. I listened to the entire first season of Death by Dying while I was doing some gardening for a client, and got ridiculously emotional as soon as I went home.
Death By Dying follows the tired obituary writer of Crestfall, Idaho, as he tells the stories of the recently departed, and investigates their lives. It has a similar vibe to Welcome to Night Vale, since they both take place in these absurd small towns–which, as someone who lives in an absurd small town, I am absolutely here for–but it's also completely different? It's quiet and mournful, it's funny and ridiculous, it's terrifying at times, and also, the sound design is gorgeous.
I don't know–as someone who's spent a lot of her life observing death from a distance… this show just hits different.
Okay. So, this podcast isn't in any way a new find for me; I spent most ninth grade absolutely losing my mind over it, because it's such a good show. I have the whole thing downloaded on my phone, and I guess I never bothered to remove the episodes after I finished them. So, while I was working, I realized I didn't have anything else downloaded, and so I decided to reslisten to it, and I have no regrets because it's amazing, and I love this show so so much. It's particularly nice to listen to while I do things I don't want to–because hey, I may have a massive pile of dishes to do, and also my cat threw up on the carpet, but at least I don't work for Goddard Futuristics.
Wolf 359 follows Doug Eiffel, a tired, kind of obnoxious communications officer, aboard the USS Hephaestus. It starts out as a workplace comedy, but about ten episodes in, does a super cool genre switch, and suddenly, yep, guess what, there's another evil corporation manipulating everyone. (What can I say, art reflects life.) It's one part comedy, one part tragedy, and one part cosmic horror, and honestly feels concerning relatable after having spent a fair amount of time alone, in close quarters with two other people for an indeterminate amount of time myself when we were in quarantine. The soundtrack is amazing, the writing is just so good, and the sound design is beautifully done, and, I don't know, it's probably one of my favourite podcasts out there–so go give it a listen.
Here in the Real World
I've had this book sitting on my nightstand for a while, but recently, I finally got around to reading it. And I am so glad that I did. This book just hit way too close to home for me, and I think pretty much any other creative person would feel the same.
Here in the Real World is about Ware, an 11-year-old boy whose mom sends him off to summer camp, so she can help his sick grandmother. He's surrounded by people who see his introversion as a problem, and are constantly trying to get him to interact with other children in a different way. So, after a few days of the camp, he drops out, and goes wandering into the forest, where he finds this abandoned lot, with an old church on it. It's there he meets Jolene, who's been turning the lot into a garden, and the two set out to make it into something beautiful, and completely new.
This book is heartwrenching, and beautiful. It made me remember what it felt like to be a little kid, figuring yourself out, and trying to find your place in the world–to not be so tired and cynical. And honestly, I really needed that.
Okay! I think that's about it for today! I hope you liked reading me geek out for 1000 words, because I had fun writing this post. 🙂
Lots of love,
dragonwritesthings